GOMA Blog
Towson University's annual Business Plan Competition is a region-wide initiative, open to anyone in the Baltimore-Washington area. The goal of this competition is to encourage entrepreneurship, small business growth, and innovation. The winner receives a 90-day incubator membership valued at $5,000, including office space, and mentoring and advisory services, along
with a cash prize. The deadline is February 22, 2016.
Click here for more information
Click here to apply
---
Entrepreneurs can never stop honing their business skills. The SBA Learning Center has nearly 60 FREE courses to help grow and manage your business. These self-paced courses are available online in a broad range of topics from effective pricing models and organizing a loan package for start-ups to preparing government contract proposals and market research strategies for
established businesses. Click here for a complete course listing.
---
Governor Larry Hogan today announced the formation of the Maryland Department of Commerce and appointed Mike Gill the state's first Secretary of Commerce.
Formerly known as the Maryland Department of Business and Economic Development (DBED), the new Department of Commerce will focus on attracting, retaining, and expanding businesses and creating jobs in Maryland. The department will also place a renewed focus on better serving the diverse industries and geographic regions of the state, and marketing Maryland's many assets to companies across the nation and abroad. To see the department's new logo, click here​.
In addition to changes within the department to enhance business services and recruitment efforts, Commerce will take a larger role in coordinating a multi-state-agency effort to better respond to business issues. Secretary Gill, who has led DBED since January, will oversee a newly created Commerce Subcabinet consisting of six other state agencies – the Governor's Office of Minority Affairs; Department of Labor, Licensing and Regulation; Department of Transportation; Department of the Environment; Department of Planning; and Department of Housing and Community Development. Commerce will also work more closely with other state partners such as the Maryland Technology Development Corporation (TEDCO) and the Maryland Economic Development Corporation (MEDCO), with Secretary Gill serving in an advisory role to both.
"Over the last eight months, we have begun to deliver on our promise to ensure that Maryland is open for business. Maryland is now adding jobs at a faster rate than any other state in our region, but there is still a great deal more work to be done to get our economy back on track," Governor Hogan said. "The new Department of Commerce and Secretary Mike Gill will work to accelerate the positive trends we are now seeing and will make our state more responsive to business needs and more competitive in the global marketplace. Our administration is committed and always will be to bringing jobs and greater economic opportunity to the people of our state." Click here to view the entire press release.
---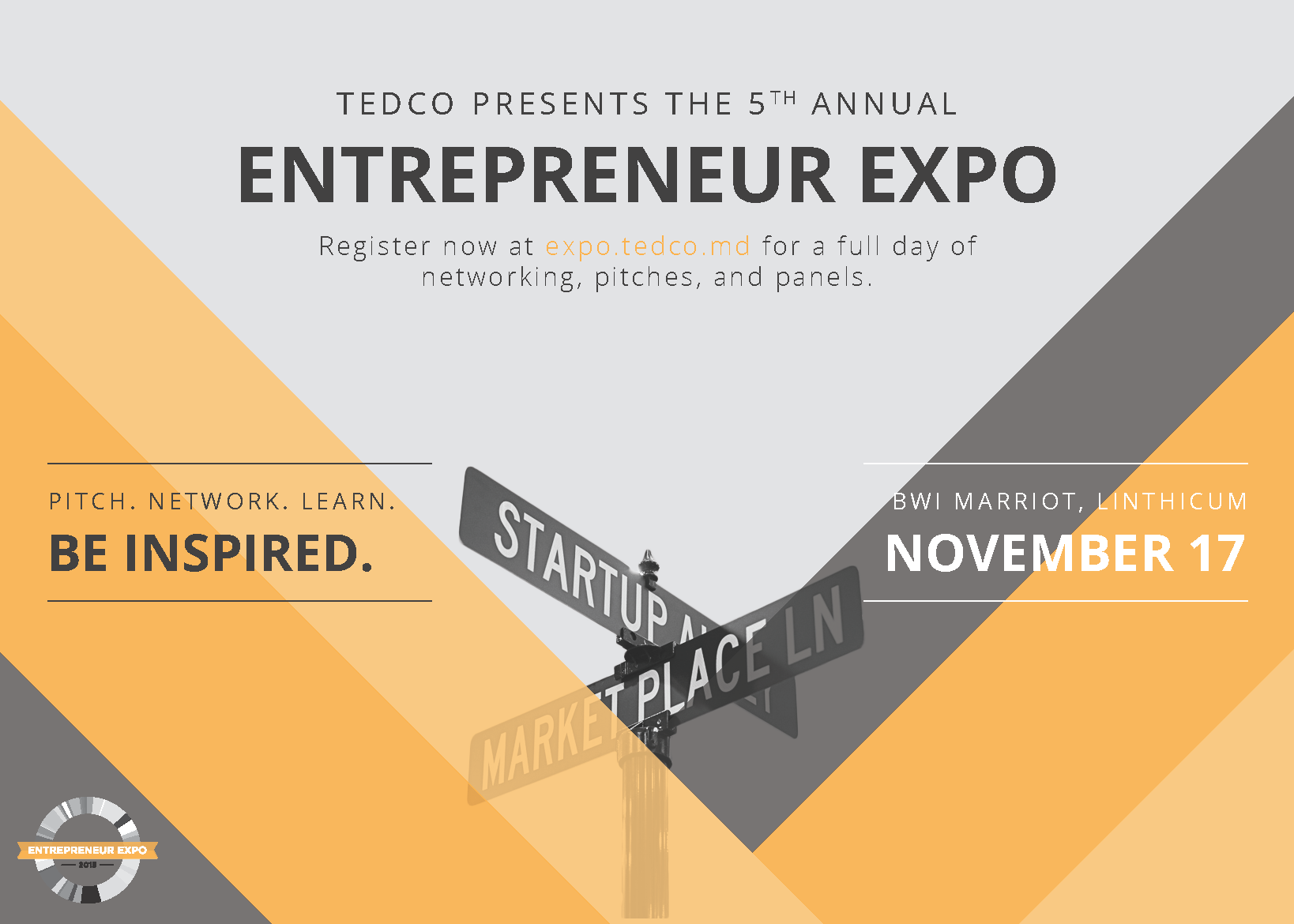 Calling all researchers, entrepreneurs and start-ups. Get inspired at the 5th Annual TEDCO (Technology Development Corporation) Entrepreneur Expo scheduled for November 17th at the BWI Marriott. This event draws over 600 attendees and 100 speakers for a full day of networking, pitches and panel discussions in support of TEDCO's innovation eco-system designed to nurture early state companies engaged in bringing innovation ideas to market. Check out the details here.
---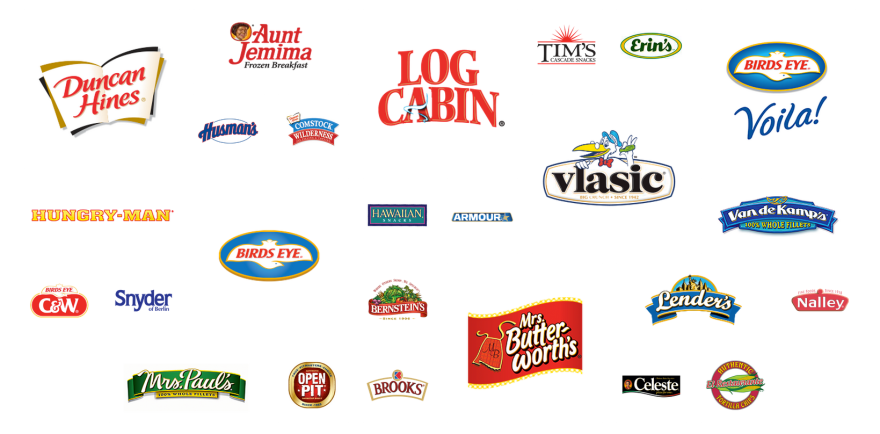 Pinnacle Foods Inc. (NYSE: PF), a leading producer, marketer and distributor of high-quality branded food products in the U.S., has announced plans to locate a manufacturing facility in Hagerstown. The company initially plans to create 85 to 125 full-time jobs in Hagerstown by December 2018.  
The facility, formerly owned by Unilever, will produce Pinnacle's gardein™ brand of plant-based protein.  In addition to gardein's current manufacturing, based in Vancouver, British Columbia, production will now expand to include an East Coast presence with Pinnacle's acquisition of the Hagerstown property. ​
The brand's frozen, plant-based foods serve as alternatives for traditional animal-based products such as chicken strips and tenders, ground beef and fish fillets.  Pinnacle is known for its iconic brands such as Birds Eye®, Duncan Hines®, Wish-Bone®, Log Cabin® and others.  Click here to read the entire article. 
---
This October, America will take a major step to mitigate fraud and improve our financial security by migrating away from outdated credit and debit cards that transmit sensitive customer data using magnetic stripes. In 2015, it should not surprise us that a system using essentially the same technology as cassette tapes is especially vulnerable. That is why major credit card companies, lenders, and businesses are now embracing new, more secure, authenticated payment technologies.
Many consumers already have credit cards embedded with microchips in their wallets, and many more will be receiving these cards in the coming months. This technology – also known as EMV (Europay, Mastercard, Visa) – is a safer form of payment for buyers and sellers alike, as the cards are nearly impossible to counterfeit.  Click here to view more and register for the upcoming webinar.
---
The Greater Baltimore Committee announces the creation of the new Bridging the Gap Academy, a business accelerator for minority- and women-owned businesses. The academy has two levels – 'Getting Started' and 'Continuing Your Growth.' Each features a robust four-week program to help minority and women business owners in the Greater Baltimore region. Business owners will participate as a cohort and gain valuable knowledge from an array of talented instructors who will help them start or grow their business.
Each level is limited to 25 new or existing business owners. Selection for the program, which is expected to kickoff this fall, is based on annual revenue, commitment and business experience.
Course schedule:
Session 1, Getting Started
October 5 kickoff – 4-5 p.m.
October 7 – 4-6 p.m.
October 22 – 4-6 p.m.
November 5 – 4-6 p.m.
November 19 – 4-6 p.m.
Session 1, Continuing Your Growth
October 12 – 4-6 p.m.
October 26 – 4-6 p.m.
November 9 – 4-6 p.m.
November 23 – 4-6 p.m.
Applications are due by September 22, 2015.
For information about the GBC's Bridging the Gap initiative, click here. For questions, contact Candace Dodson-Reed at 410-727-2820.
---
This is the beginning of a new era for entrepreneurship across the U.S. — high-growth companies can now start and scale anywhere, not just in a few coastal cities. Revolution's "Rise of the Rest" with Steve Case is a nationwide effort to tell this story and work closely with entrepreneurs in emerging startup ecosystems. On the Rise of the Rest road trip, the first stop scheduled for Baltimore on September 28th, Revolution is hosting a pitch competition and the winner will earn a $100,000 investment from Steve Case. The deadline is September 14th. Click here to visit the website and learn more. 
---
Is State contracting right for your business? Tune in to Wealthy Radio tomorrow at 7 p.m. to find out. Special guests will be April Williams and Lisa Sanford with the Governor's Office of Minority Affairs. Click here to listen live.
---
From the GOMA Brain Trust
Here's what we think about global markets
Good news for Baltimore-area businesses – when it comes to exports, the Baltimore region has lots of assets to market, and plenty of room for growth. As part of the Global Cities Initiative Exchange 2015, efforts are underway to re-orient the metro area's economy toward greater engagement in world markets.  According to economists, places like China, India and South America are lining up for our good, services and expertise. With a great seaport, excellent rail system and easy access to international air freight, the region is poised for global market growth.  Click here to read a recent blog post about findings from the Global Cities Initiative in Baltimore from Donald Fry.
---